S'mores are a favorite summertime treat. The original "Some Mores" recipe was found in a 1927 Girl Scout Handbook. Since then, they have become a picnic and campfire favorite. This cookie has a graham cracker base topped with marshmallow and a chocolate kiss. Delicious and easy to enjoy with or without a campfire!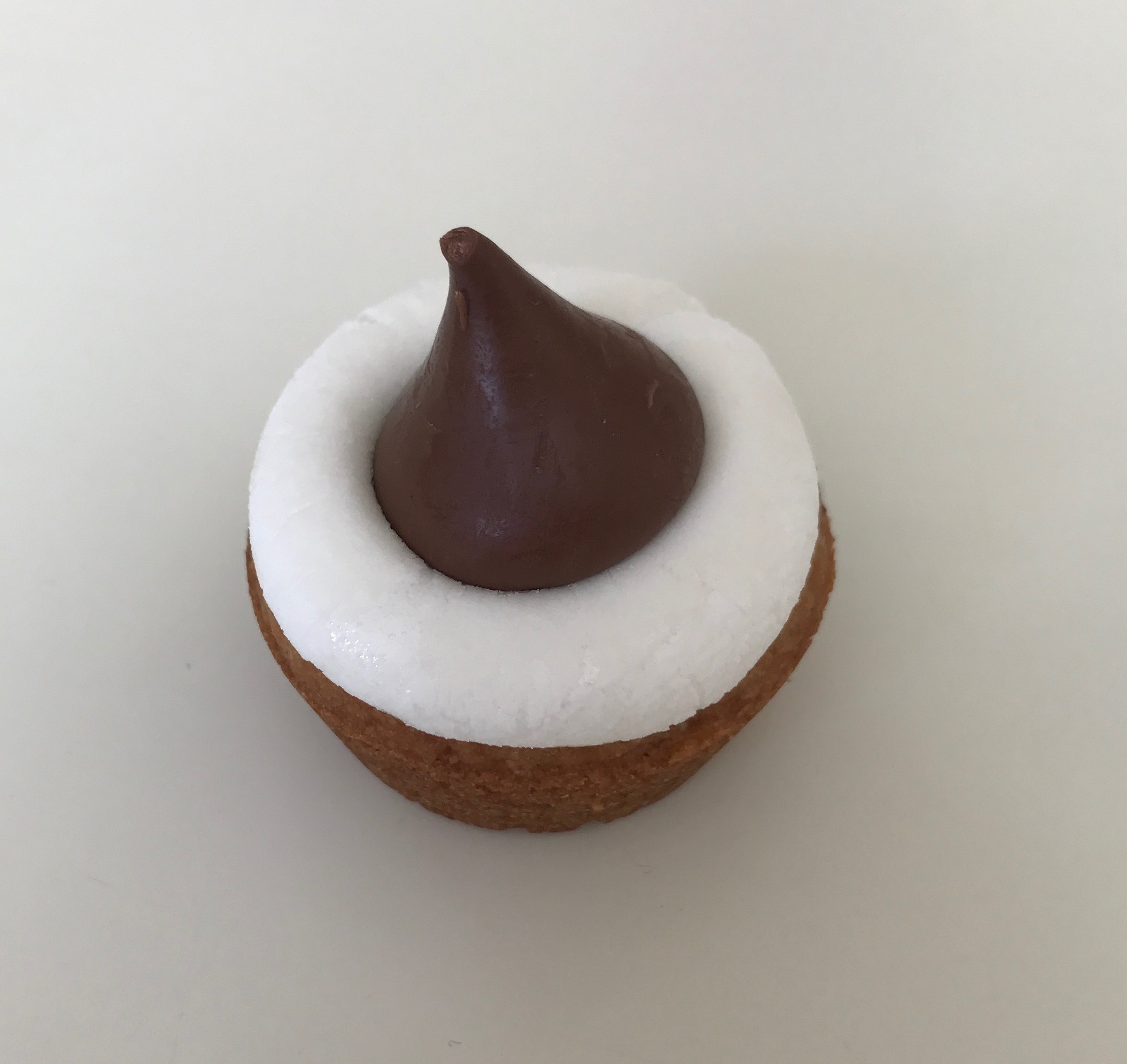 S'Mores Cookies
Ingredients
2 cups flour
2½ cups graham cracker crumbs
½ tsp. baking powder
½ tsp. baking soda
½ tsp. salt
2 sticks butter (room temperature)
1 cup granulated sugar
1 cup brown sugar
2 large eggs
2 tsp. vanilla
Marshmallows
Chocolate Kisses
Instructions
In a small bowl mix flour, graham cracker crumbs, baking powder, baking soda and salt. Set aside.
In a separate bowl beat butter, sugar and brown sugar till light and fluffy.
Add vanilla and eggs, beat well.
Gradually add flour mixture until combined.
Spray mini-muffin pan with non-stick cooking spray.
Fill muffin pan with dough about halfway.
Bake at 350 degrees for 8 minutes.
Cut marshmallows in half and place on top of baked cookie dough, return to oven for 1½ - 2 minutes.
Remove from oven, place a chocolate kiss on top of marshmallow.
Allow cookies to cool for 15 minutes in pan before removing.