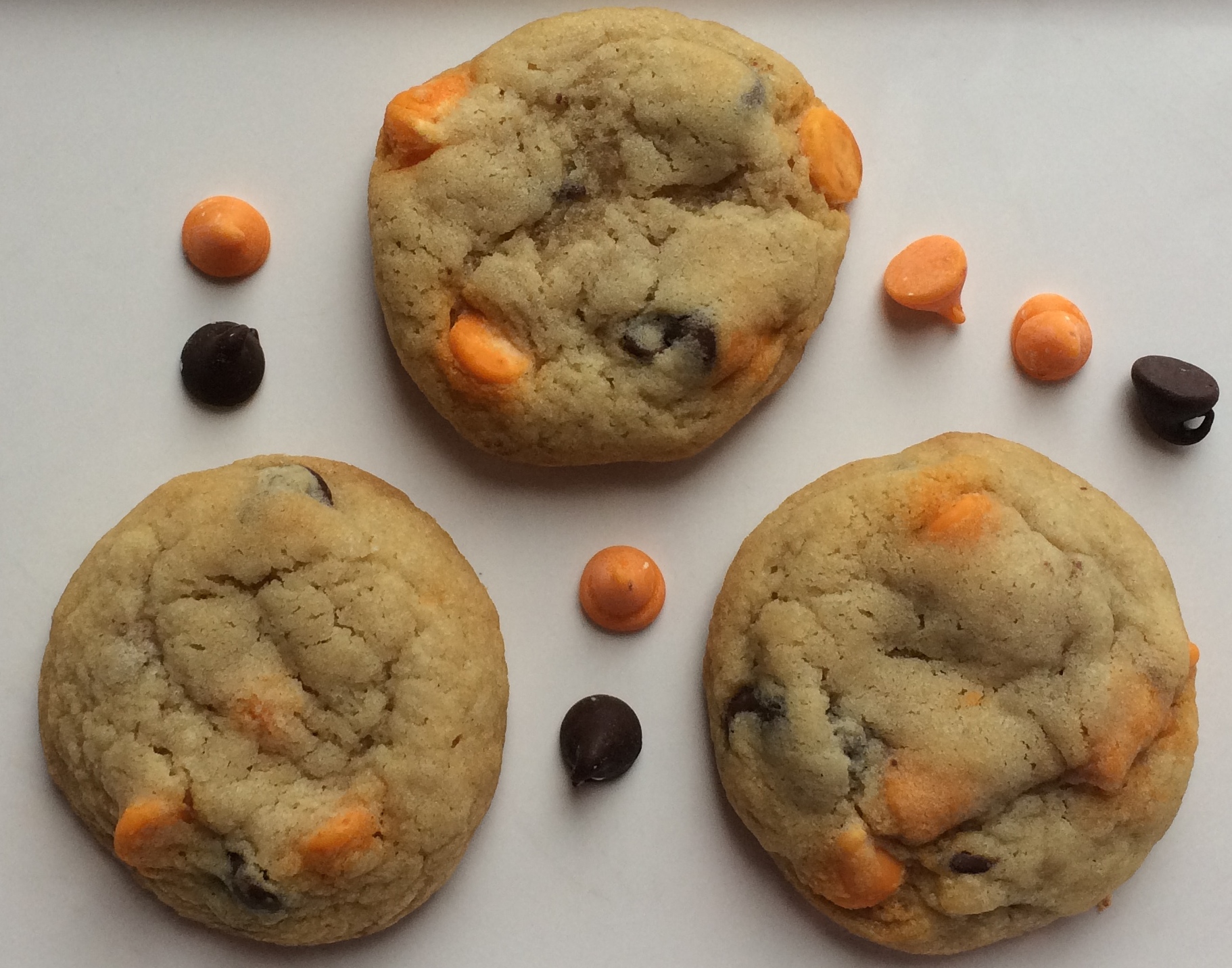 My favorite chocolate chip cookies made with Nestle Toll House Halloween semi-sweet chocolate and orange morsels. Happy Halloween!
Halloween Chocolate Chip Cookies
Ingredients
2½ cups flour
1 tsp. baking soda
1 tsp. baking powder
½ tsp. salt
1 cup (2 sticks) butter, softened
¾ cup sugar
¾ cup brown sugar, packed
2 tsp. vanilla
2 eggs
12 oz. pkg chocolate chips
Instructions
Stir flour, baking soda and baking powder in bowl and set aside.
Beat butter, sugar and brown sugar in a separate bowl until creamy.
Add vanilla, then one egg at a time.
Add flour mixture to butter mixture a little at a time. Mix well.
Stir in chocolate chips.
Refrigerate dough for at least an hour before baking.
Drop by rounded teaspoonfuls onto an ungreased baking sheet.
Bake at 350 degrees for ten minutes.