This cookie is delicious- the perfect combination of tart cranberries and sweet white chocolate. A delicious cookie for winter and holiday parties! Merry Christmas! Enjoy!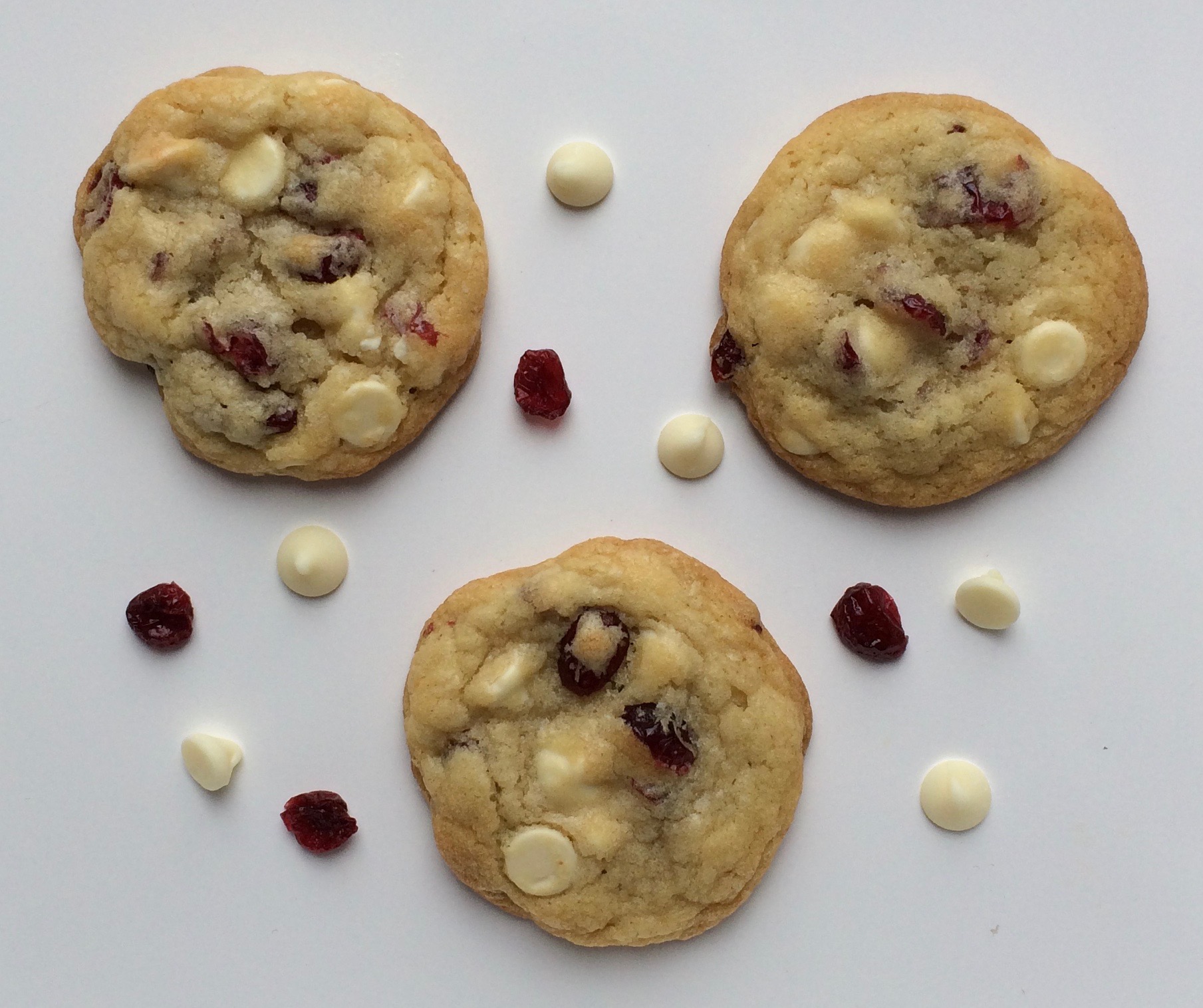 Cranberry White Chocolate Chip Cookies
Ingredients
2½ cups flour
1 tsp. baking soda
1 tsp. baking powder
½ tsp. salt
1 cup (2 sticks) butter, softened
¾ cup sugar
¾ cup brown sugar, packed
2 tsp. vanilla
2 eggs
1 cup sweetened dried cranberries
12 oz. pkg white chocolate chips
Instructions
Stir flour, baking soda and baking powder in a bowl and set aside.
Beat butter, sugar and brown sugar in a separate bowl until creamy.
Add vanilla, then one egg at a time.
Add flour mixture to butter mixture a little at a time. Mix well.
Stir in cranberries and white chocolate chips.
Refrigerate dough at least an hour before baking.
Drop by rounded teaspoonfuls onto an ungreased baking sheet.
Bake at 350 degrees for 10-11 minutes.