My first guest chef post is from my sister Meagan. She shared her favorite recipe with me, Watergate Salad. Watergate Salad is an easy recipe made from pistachio pudding, whipped topping, marshmallows, canned pineapple and nuts. There are many variations of this recipe which include fruit cocktail or mandarin oranges. A little history behind the recipe, Kraft Foods debuted its bright green instant pistachio pudding mix in the early 1970s.  They promoted a recipe using the pudding mix called Pistachio Pineapple Delight. A Chicago food editor changed the name to Watergate salad in her column. It was rumored to be a salad served for brunch at the Watergate hotel. Watergate salad has also been called Green Goop or Green Fluff!  It has been a staple at many parties and potluck dinners for years. Perfect to add to your St. Patrick's Day celebrations or your next party!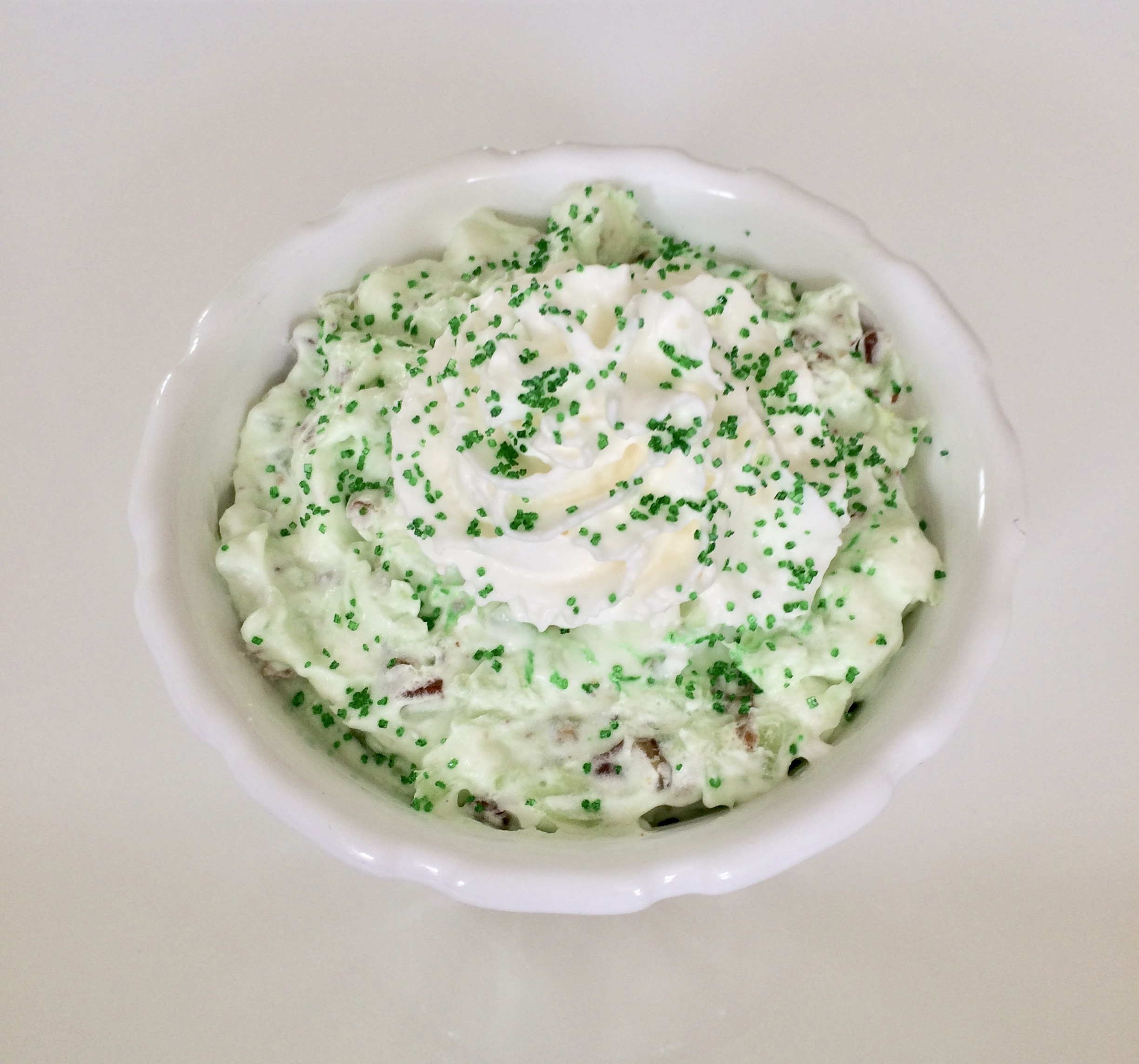 Watergate Salad
Ingredients
1 can (20 oz.) crushed pineapple in juice
1 pkg. pistachio instant pudding
1½ cups mini-marshmallows
1 cup whipped topping
1 cup chopped pecans
Instructions
Mix crushed pineapple with pistachio instant pudding.
Add in 1½ cups mini-marshmallows.
Fold in 1 cup whipped topping.
Add 1 cup chopped pecans.
Chill for an hour.
Garnish with whipped topping.