These vanilla cupcakes are made with a white cake mix as the base, adding sour cream, vanilla and four egg whites. They are just delicious! The raspberry buttercream frosting is the perfect compliment to the vanilla cupcake. Enjoy!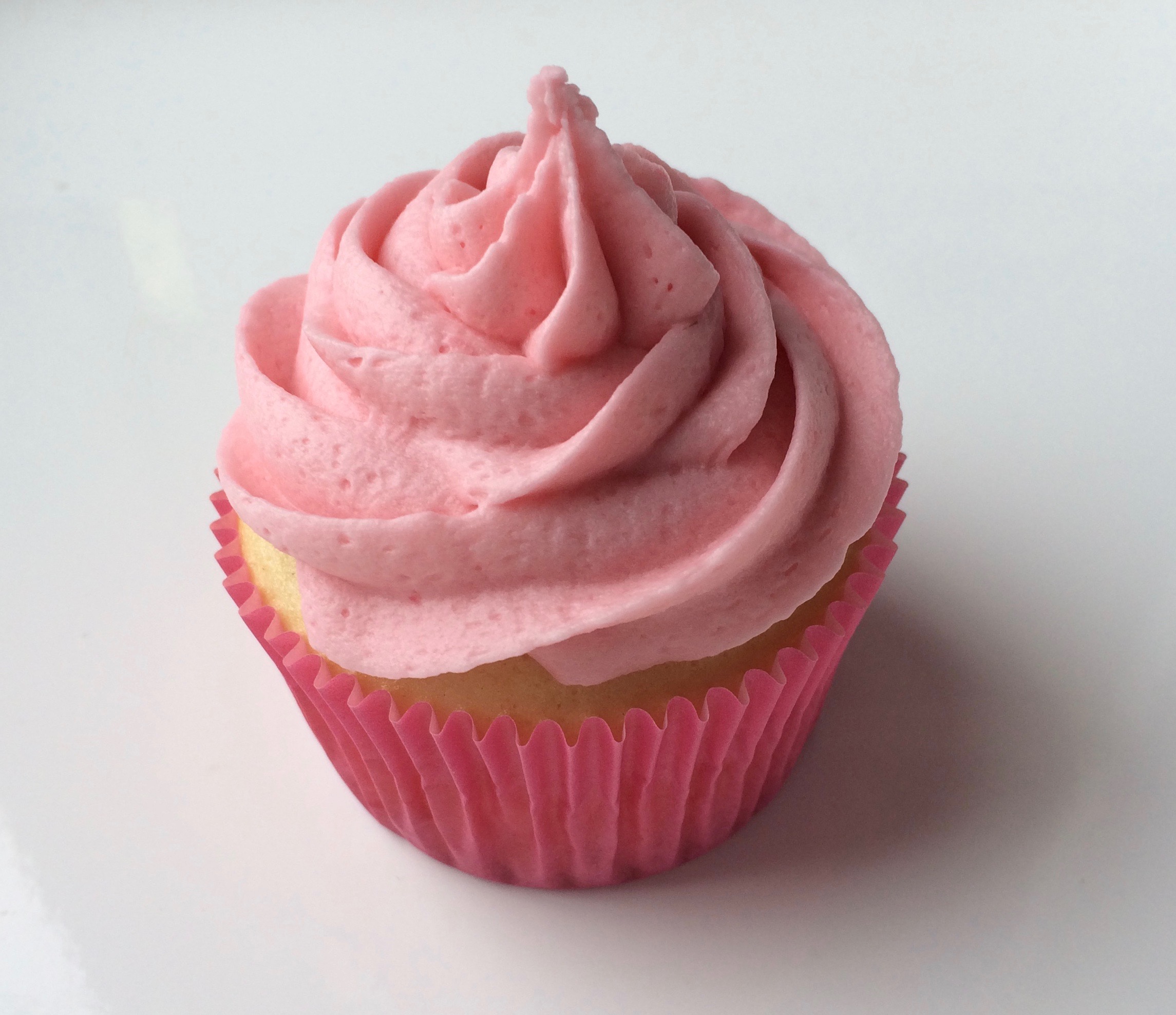 Vanilla Cupcakes with Raspberry Buttercream Frosting
Ingredients
1 box Duncan Hines White cake mix
1 cup flour
1 cup granulated sugar
¾ tsp. salt
1⅓ cups water
2 Tbsp. vegetable oil
2 tsp. vanilla
1 cup sour cream
4 egg whites
3¾ cups powdered sugar
1 stick butter, softened
1 tsp. vanilla
1 tsp. raspberry extract
6 oz. container raspberries
Milk
1 stick butter, softened
Instructions
In a large bowl, whisk together cake mix, flour, sugar and salt.
Add water, oil. vanilla and sour cream. Beat until well mixed.
Add egg whites and beat for 2 minutes.
Fill cupcake liners ⅔ full.
Bake 350 degrees for 17-18 minutes. Makes about 3 dozen cupcakes.
Frosting- Puree raspberries in a food processor and put through a fine mesh strainer to remove seeds.
Cream butter with 2 cups powdered sugar.
Add vanilla and raspberry extract, beat well.
Alternate raspberry puree and rest of powdered sugar with a little milk until consistency to frost.
Source: Cupcake recipe adapted from recipegirl.com