Strawberry cupcakes with a whipped cream frosting make a delicious dessert. Pureed fresh strawberries add flavor to both the cupcake and frosting. Perfect for a birthday party or picnic!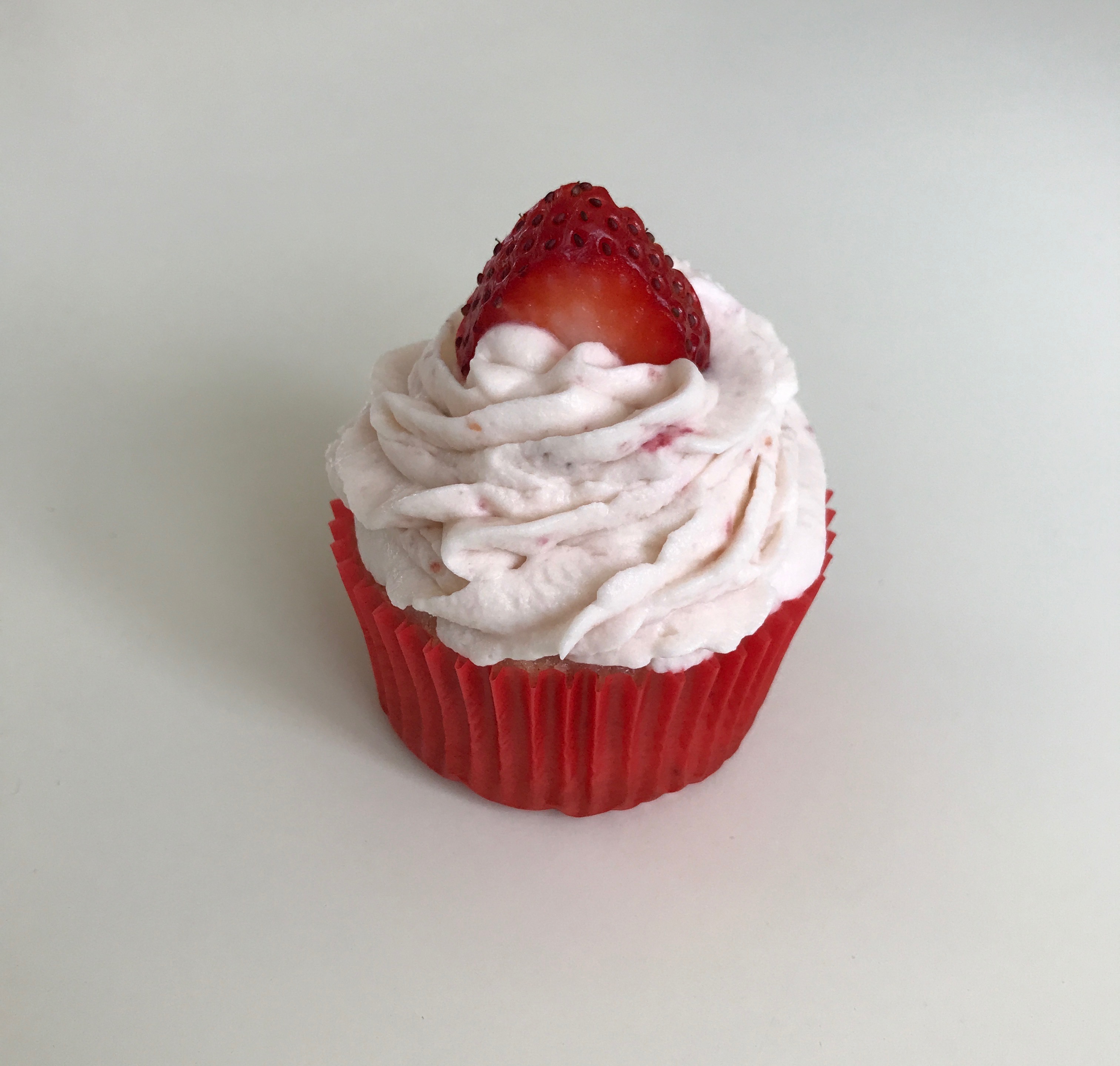 Strawberries and Cream Cupcakes
Ingredients
1½ cups flour
1 tsp. baking powder
¼ tsp. salt
1 cup strawberries
¼ cup milk
2 tsp. vanilla
10 tbsp. butter at room temperature
1 cup sugar
2 large eggs
2 cups whipping cream
2 tsp. vanilla
½ cup powdered sugar
½ cup pureed strawberries
Instructions
In a small bowl, mix flour, baking powder and salt.
Slice and puree strawberries. Add ⅔ cup pureed strawberries, vanilla and milk in small bowl.
In a large bowl, cream butter for 1 minute. Add sugar and beat well. Beat in eggs, one at a time.
Alternate adding flour mixture and strawberry mixture until blended.
Scoop batter into cupcake liners about ⅔ full.
Bake at 350 degrees for 20 minutes, check for doneness.
Frosting- In a large bowl beat together whipping cream and vanilla until stiff peaks form.
Add powdered sugar a little at a time, beat well.
Slowly add pureed strawberries to whipped cream.
Frost cupcakes and add a sliced strawberry on top.
Refrigerate cupcakes until serving.