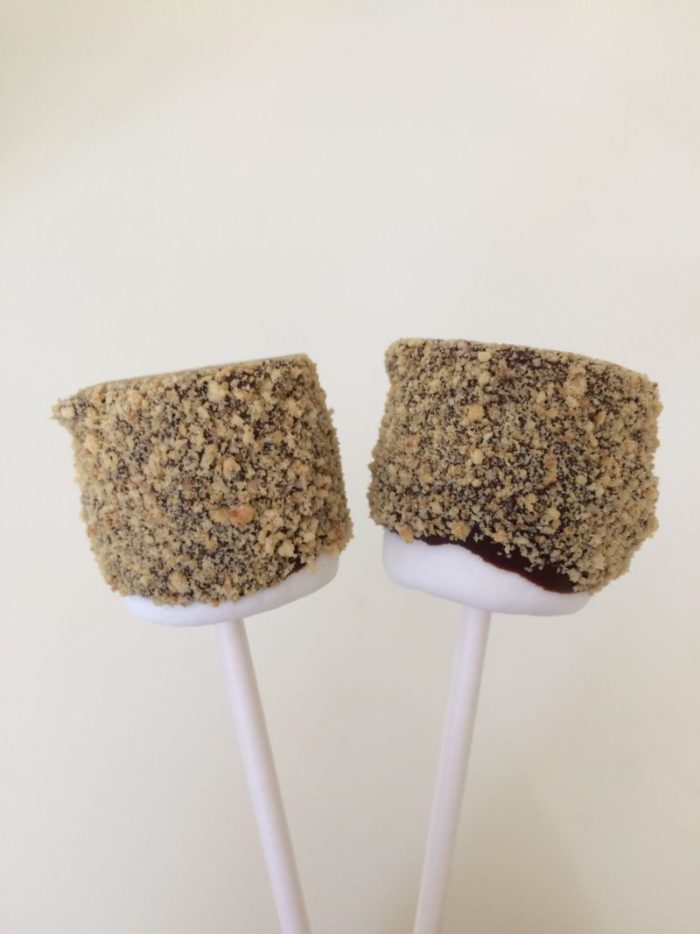 S'Mores on a Stick are delicious!  Melt semi-sweet chocolate, roll marshmallows in graham cracker crumbs for an easy and fun treat.

S'Mores on a Stick
Ingredients
10 oz. bag of marshmallows
12 oz bag Ghiradelli semi-sweet chocolate chips
2 cups graham cracker crumbs
Lollipop sticks
Instructions
Insert lollipop sticks into marshmallows.
Pour graham cracker crumbs into a shallow bowl.
Melt chocolate chips in microwave at medium power (50%) for 1½ minutes.
Stir chips and return to microwave, continue heating at 30 second intervals, stirring until smooth.
Dip marshmallows into melted chocolate.
Roll in graham cracker crumbs.
Place on parchment lined tray and refrigerate for 30 minutes to set chocolate.
Notes
Tip- Roll side of chocolate covered marshmallows in graham cracker crumbs first, then the bottom of the marshmallow.