Pink Champagne cupcakes are made from a Betty Crocker white cake mix, adding pink champagne and vanilla to mix. They are moist and delicious, perfect for New Year's celebrations, Valentine's Day, bridal showers and any springtime celebration!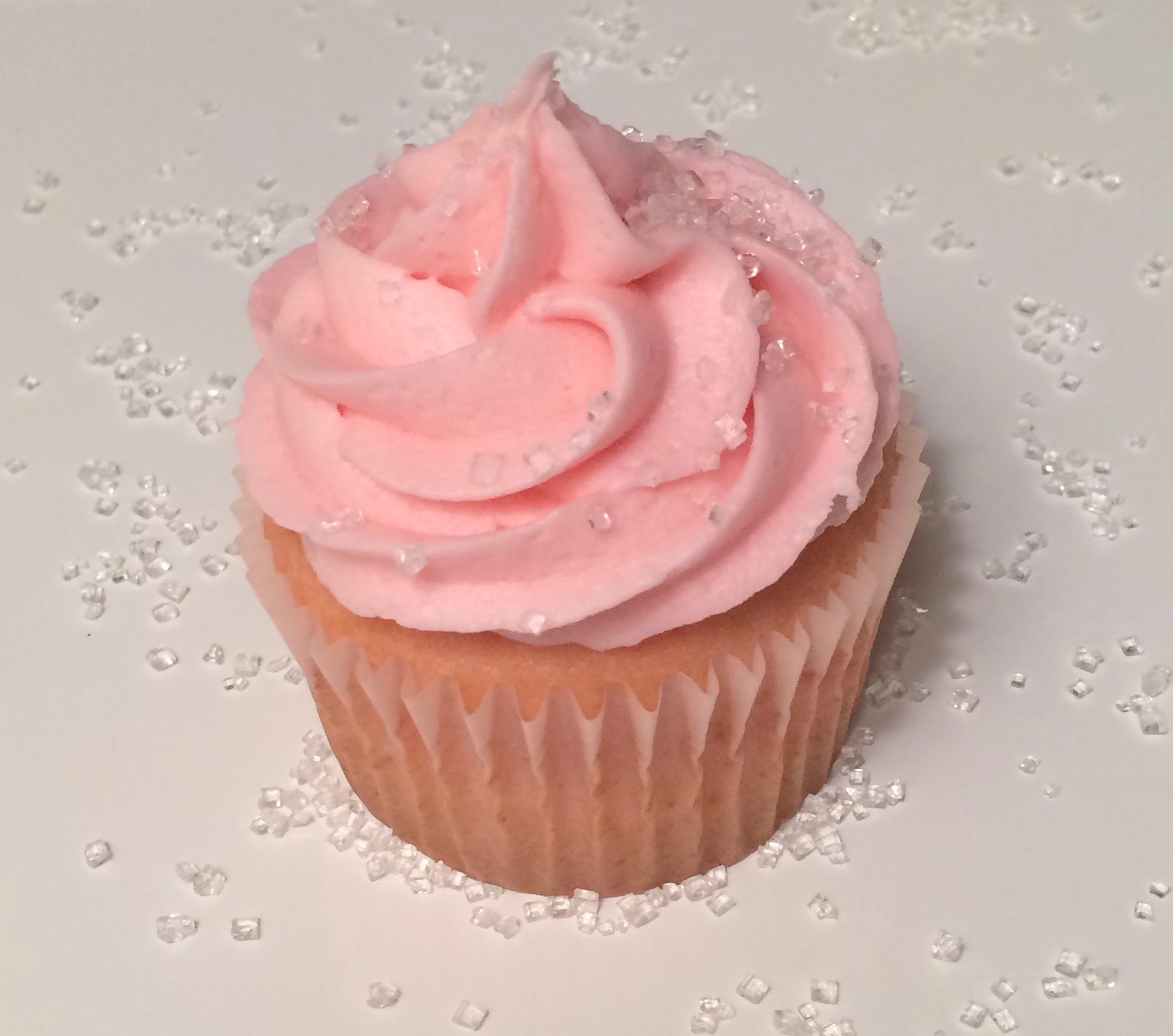 Pink Champagne Cupcakes with Champagne Buttercream Frosting
Ingredients
Betty Crocker white cake mix (no pudding in mix)
1¼ cups pink champagne
⅓ cup butter, room temperature
3 egg whites
1 tsp. vanilla extract
Pink food coloring
3¾ cup powdered sugar
1 stick butter, room temperature
2 tsp. vanilla
Pink Champagne
Instructions
Beat butter, egg whites and vanilla until creamy.
Add cake mix, a little at a time and mix well. Batter will be thick.
Slowly add champagne to batter and mix well.
Add pink food coloring to desired color.
Spoon cake mix into cupcake liners about ⅔ of the way.
Bake at 350 degrees for 15-18 minutes.
Frosting- Cream butter, softened at room temperature with 2 cups powdered sugar.
Add vanilla and beat well.
Alternate rest of powdered sugar with pink champagne until desired consistency to frost.
Using a Wilton 1M tip pipe frosting into a swirl. Sprinkle with sanding sugar.