This frosted pumpkin cake is so delicious and easy to make. The original recipe is from Good Housekeeping November 2003, from an Amish style bakery in Ohio. The cream cheese buttercream frosting adds the perfect touch.  My family looks forward to this cake every Thanksgiving!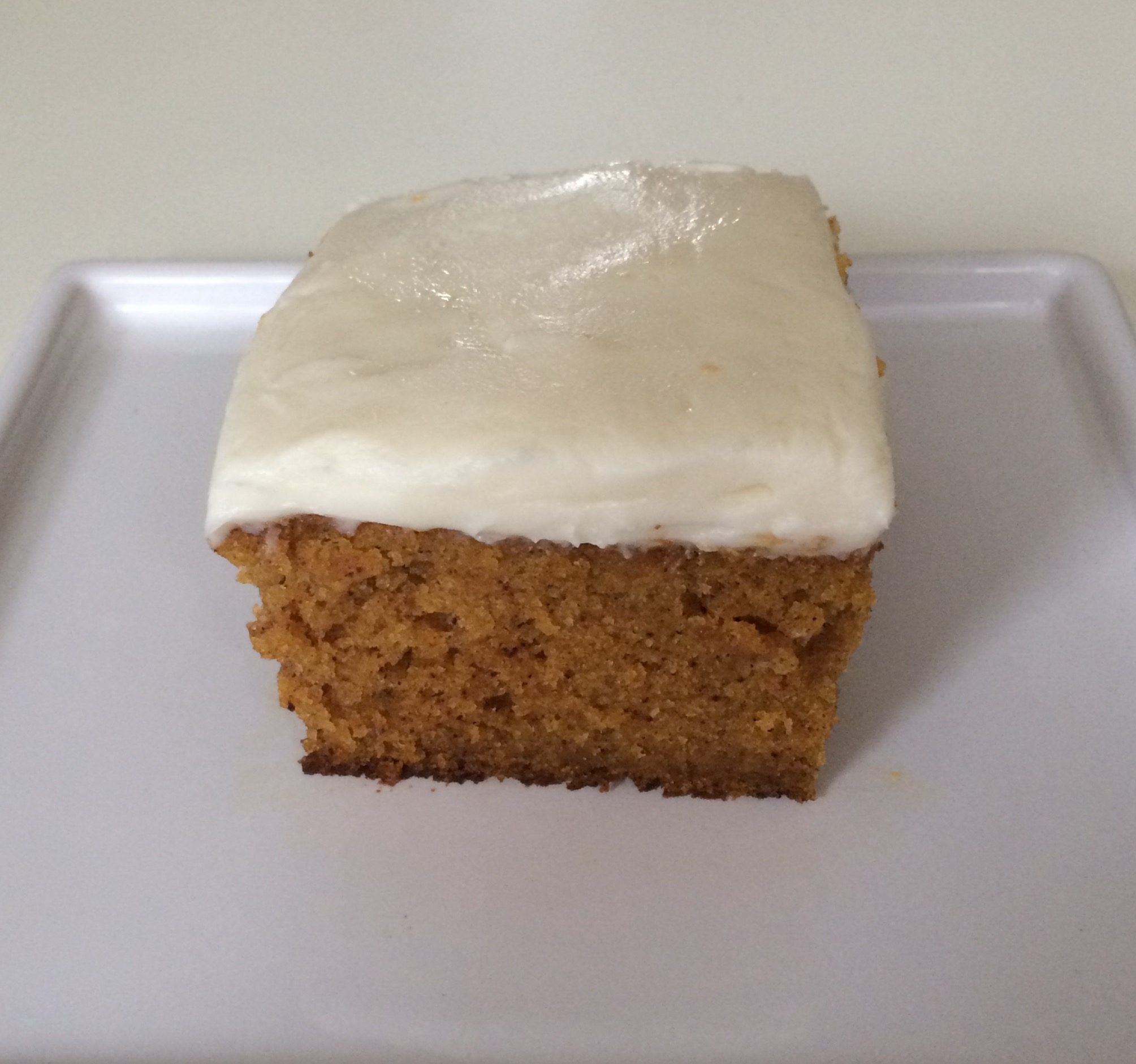 Frosted Pumpkin Cake
Ingredients
1 cup flour
1 tsp. cinnamon
1 tsp. baking soda
½ tsp. baking powder
½ tsp. salt
1 cup sugar
2 large eggs
1 cup canned pumpkin
½ cup vegetable oil
2½ cups powdered sugar
½ brick cream cheese
½ stick butter, softened
1 tsp. vanilla
2 tbsp. milk
Instructions
Beat sugar and eggs in a bowl at medium speed for 2 minutes.
Beat in pumpkin and then oil.
At low speed, add flour, cinnamon, baking soda, baking powder and salt and beat for 1 minute.
Pour batter into a 9 inch square pan. Bake at 350 degrees for 25-30 minutes.
Cool pumpkin on a wire rack.
Frosting- Beat cream cheese, butter, vanilla and powdered sugar, add milk to desired consistency. Frost cooled cake.