Delicious carrot cake cupcakes made with shredded carrots and a little spice. A little history, using carrots in desserts actually dates back to Medieval times, when carrot pudding was found at banquets. A carrot tea cake was known to be served to George Washington at Fraunces Tavern in Manhattan. Carrot cake became popular in the U.S. after World War II in restaurants and cafeterias. This recipe is light and works well for cupcakes, adding nuts and raisins would work well as a cake.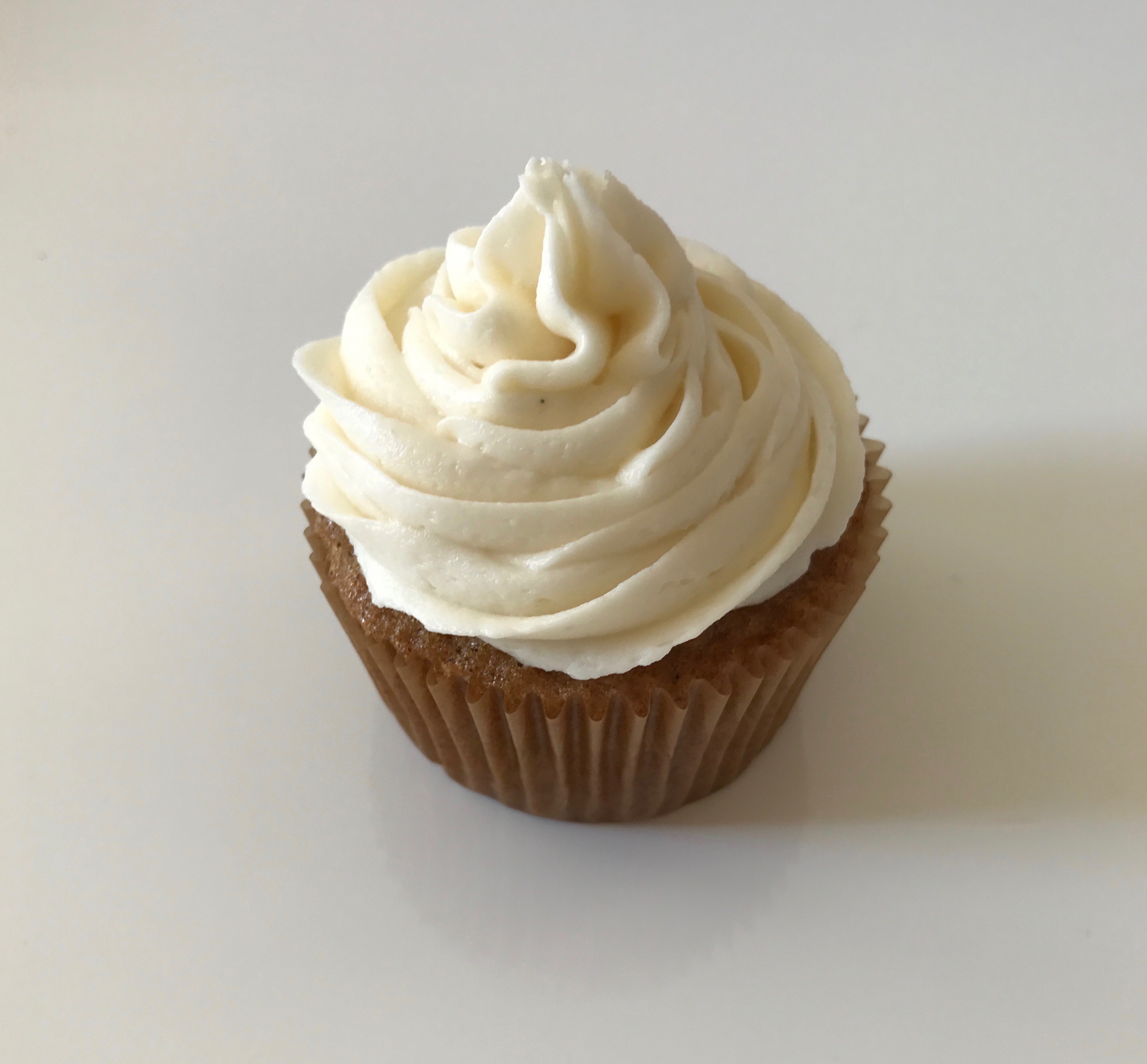 Carrot Cake Cupcakes
Ingredients
2 cups flour
1 tsp. baking soda
1 tsp. baking powder
2 tsp. cinnamon
½ tsp. nutmeg
½ tsp. salt
4 eggs
2 cups sugar
1 cup vegetable oil
2 tsp. vanilla
3 cups grated carrots
3¾ cup powdered sugar
1 stick butter (softened)
4 oz. cream cheese
2 tsp. vanilla
Instructions
In a medium bowl, whisk together flour, baking soda, baking powder, cinnamon, nutmeg and salt. Set aside.
In a large bowl, beat together eggs, oil, vanilla and sugar.
Gradually add flour mixture, mix well.
Stir in carrots.
Pour batter in cupcake liners about ⅔ full.
Bake at 350 degrees for about 20 minutes, check for doneness.
Frosting- Cream butter (softened but not melted) and cream cheese with 2 cups powdered sugar.
Add vanilla and, beat well.
Alternate adding rest of powdered sugar with a little milk, beating until consistency to frost.