Gingerbread cupcakes are spicy and delicious topped with cream cheese frosting. The first gingerbread man was credited to Queen Elizabeth in the 16th century. George Washington's mother served gingerbread in shapes of kings and eagles. Gingerbread can be made into cookies and decorated houses. Gingerbread cake is baked sweet containing ginger, cinnamon, nutmeg, and spices and sweetened with a combination of brown sugar, molasses, or honey.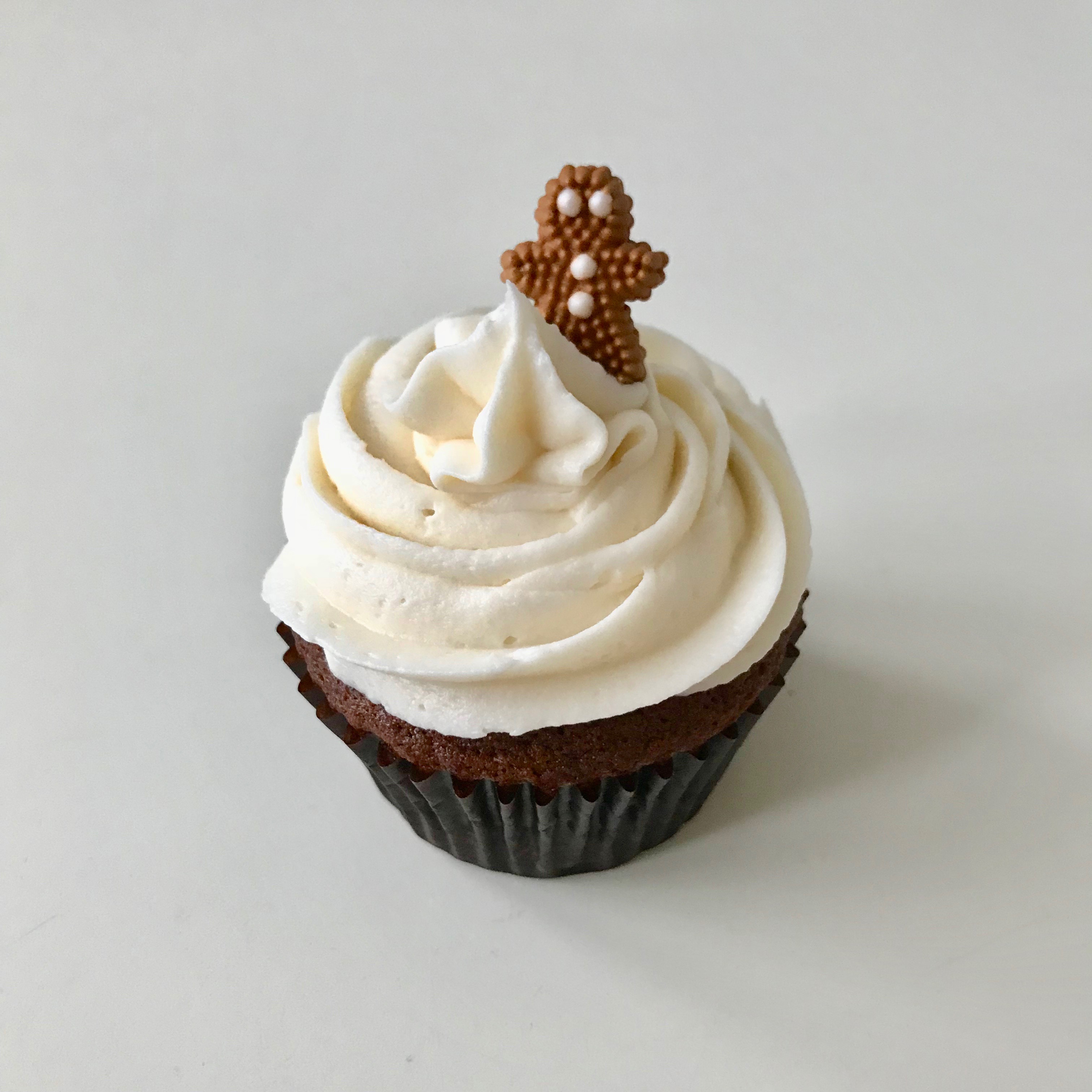 Gingerbread Cupcakes
Ingredients
1¾ cups flour
1 tsp. baking soda
1 tsp. baking powder
2 tsp. cinnamon
1 tsp. ginger
½ tsp. nutmeg
½ tsp. allspice
¼ tsp. salt
½ cup butter at room temperature
½ cup packed dark brown sugar
½ cup molasses
1 large egg
½ cup milk
3¾ cup powdered sugar
1 stick butter (softened)
4 oz. cream cheese
2 tsp. vanilla
Instructions
In a small bowl, combine flour, baking soda, baking powder, cinnamon, ginger, nutmeg, allspice and salt.
Cream butter and brown sugar, then add egg mixing well.
Add molasses and milk, beat well. Add vanilla.
Gradually add flour mixture and beat well.
Pour batter into cupcake liners about ⅔ full.
Bake for 19-20 minutes at 350 degrees or until done.
Frosting- Cream butter (softened but not melted) and cream cheese with 2 cups powdered sugar.
Add vanilla and, beat well.
Alternate adding rest of powdered sugar with a little milk, beating until consistency to frost.